About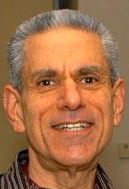 For well over thirty years I have engaged in programs, seminars, and disciplines that helped develop me as a person. My goal was to discover what optimizes the experience of being human. Many of these endeavors were transformational in nature, others developmental triggering changes that took place over time, yet others required a daily discipline that altered my overall health and well-being. All have helped to shape me into the man, father, husband, grandfather, and business man I am today.
In 2010, I chose to take the sum of these experiences and offer them to men in group coaching sessions so that they would have the opportunity to become better men in all aspects – husbands, fathers, and workers. Since then, I have discovered the basic principles that support men in The Surround – connection, trust, and listening. Creating an experience of these for men has proven to produce the desired result of empowering men to be the best they can be. Men have come to learn their higher purpose in life, what sabotages the fulfillment of that, and to set a powerful context to bring to life.
In addition to the group experience, I bring these same principles to men in a private, individual setting. These clients usually focus on one aspect of life be it business, relationship, or fathering.
Prior to founding The Surround, I spent many years in retail management prior to moving on to managing a consulting firm. My career then led to managing programs and projects for the human resources department of a large insurance company.
I am a native of Massachusetts and currently live in Ashland with my wife, Nancy. Four adult children and two darling granddaughters round out the family. My current practices include being a member of a local Unitarian Universalist Church, Zen Buddhist meditation, lots of reading, and being present to the lessons life continually brings to me.